Conference Venue
IAMD15 will take place at
Hilton Porto Gaïa
Rua de Serpa Pinto 124
4400-307 VILA NOVA DE GAIA, PORTUGAL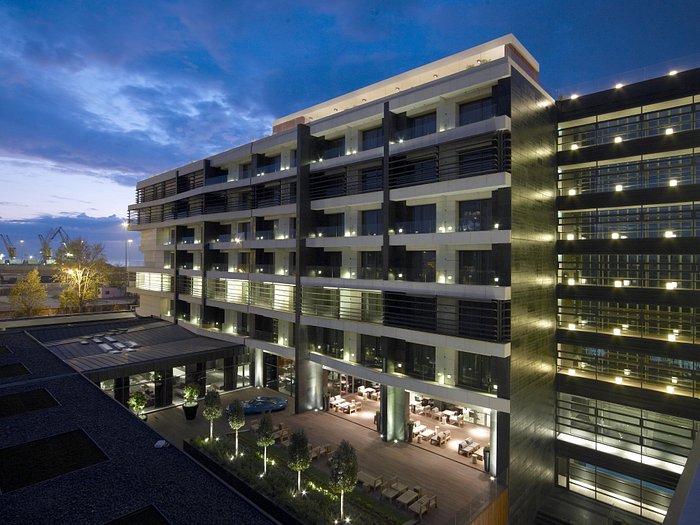 The hotel and conference venue is situated in Gaia's historical center, walking distance of the Douro River and several Port wine cellars. Recently renovated, it offers all the modern comfort for business and leisure stays. The conference venue floor will be privatized for the event, offering maximum security and confidentiality to all participants.
For more information, please visit their official website.
General Information
Visit our partners website and discover Porto destination, many thanks for their support!
In Porto & North of Portugal, there are 2000 years of History to relive in the ancient streets, classified monuments, World Heritage Sites, and people´s traditions. Easily accessible from most countries, Porto is the charming gem that will surprise everyone.
This is one of Europe's oldest tourist destinations. Its wealth of artistic heritage, Port Wine, open-air leisure spaces and cultural life are just some of the reasons to visit this city.
The region is crossed by the River Douro which enters Portugal between the ravines and mountains of the interior to flow through the entire World Heritage landscape where the Port and Douro wines are produced. It is from here that the wine is sent to the lodges at Vila Nova de Gaia, as the cruises touring the region make their way upriver.
Porto unfolds along the river bank and the sea shore, to reveal charming vistas, inviting esplanades and all the pleasures of the outdoors, framed by its green spaces. But setting out to discover Porto means bumping into surprise after surprise. Whilst maintaining its welcoming and conservative nature, the city is, at the same time, contemporary and creative. This can be seen in its streets, its architectures, its museums, its leisure spaces, its esplanades and its shopping areas which run from the traditional to the modern and exclusive.
Porto's Historical Centre was designated World Cultural Heritage in 1996 and its natural setting and its meandering streets give it a unique charm.
OFFICIAL TIME
During winter time, i.e. from 1 a.m. on the last Sunday in October to 1 a.m. on the last Sunday in March, the official time in mainland Portugal and Madeira is the Universal Time Coordinated (UTC).
The rest of the year (between 1 a.m. on the last Sunday in March and 1 a.m. on the last Sunday in October), summer time is in effect and the official time in mainland Portugal and Madeira is Universal Time Coordinated plus one hour.