Access
IAMD15 will take place at
Hilton Porto Gaïa
Rua de Serpa Pinto 124
4400-307 VILA NOVA DE GAIA, PORTUGAL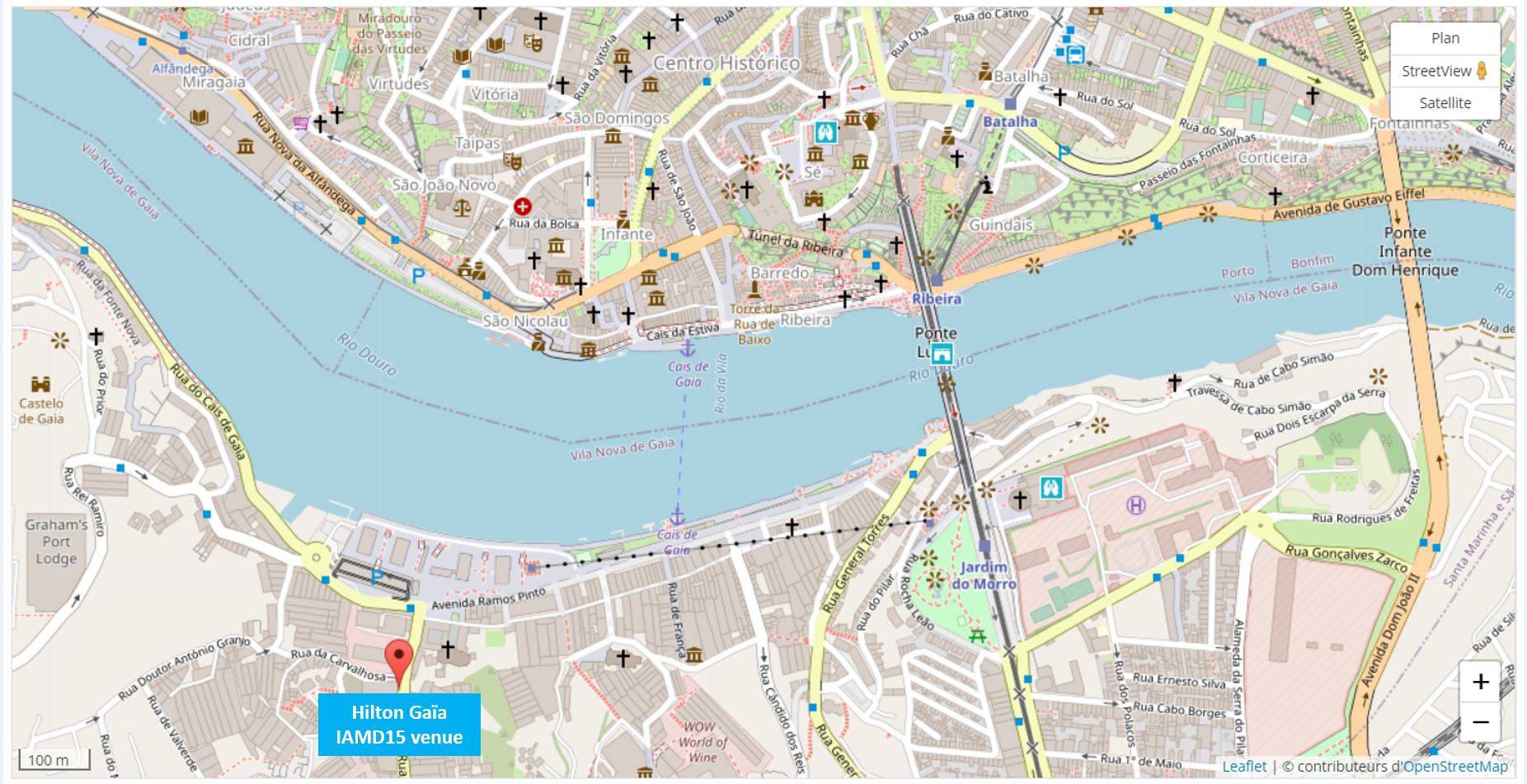 By Airplane
Francisco Sá Carneiro Airport (OPO) is the second largest airport in Portugal by traffic.
Over 24 airlines serving the international airport with direct international flights from Europe, US and Asia. It is located 13 km to the north of Porto in the Maia district and it will take around 20 minutes with taxi to reach the Conference Venue "Hilton Porto Gaia"
More information on the official website: https://www.aeroportoporto.pt/
By Public Transportation
Porto's Metro is one of the most recent in Europe, it has 6 lines and 81 stations.
With the passage of time, trams (3 lines) in Porto have become a popular tourist attraction more than a means of transport, especially with the arrival of the underground system, buses and regional trains.
Although the local buses in Porto are sometimes the only means of transport to get to certain destinations, they make for the least appealing public transport in the city.
The most useful routes to get to Gaia from Porto city centre are: 900, 901 and 906, which depart from Trinidade or 904 that leaves from Batalha and Praça de Liberdade.
You can plan your journey and access more information here https://www.stcp.pt/en/itinerarium/ and https://www.metrodoporto.pt/