IAMD Welcome
Many thanks to all delegates, speakers and partners for their participation
See you all in 2023 for the next edition of the Conference!
>> Special article about the conference on 3AF official website <<
CURRENT SITUATION IN FRANCE - Reassuring and under-control
Indeed, COVID numbers are rising across Europe, but the situation in France is very much under control, thanks to a high vaccination rate.
For the security of everyone, the French Government has just announced (today November 25) a reinforcement of certain sanitary measures (ie : additional locations where mask wearing is now compulsory). But none of this has an impact on the organization of the IAMD 2021 conference, as everything has been well anticipated on our side.
IAMD SANITARY PROTOCOLE - Safe and law-compliant
We have at heart the security of our participants and organization team, and you can be sure that everything on IAMD 2021 is organized in compliance with French sanitary regulations.
You can access the full list of measures of our sanitary protocol
We remind all of you that you will have to present a valid sanitary green pass to enter the venue (proof of full vaccination, proof of full recovery or proof of negative PCR of less than 24h).
NB: If needed, we have listed nearby PCR test center here for you to go to
We will also strictly enforce mask wearing at all times in the Conference Center (except during catering times).
IAMD REGISTRATION DESK - New opening hours to minimize large waiting lines
You will receive by email your badge to be printed prior to your arrival and to be presented at the entrance with your sanitary green pass. Please note the opening hours of our registration desk :
- Monday 6th: from 4pm to 6pm
- Tuesday 7th, Wednesday 8th and Thursday 9th : from 8am
We believe that all is in place for us to welcome you in a safe and friendly environment for the IAMD 2021 conference and look forward to seeing you in Nice.
We will of course keep monitoring the situation and share with you any updates.
If you, as a speaker, were yourself unable to travel to Nice, please get in contact with our team as soon as possible to see what back-up solution we could find.
Stay safe and see you in Nice!
The Preliminary programme is now available here!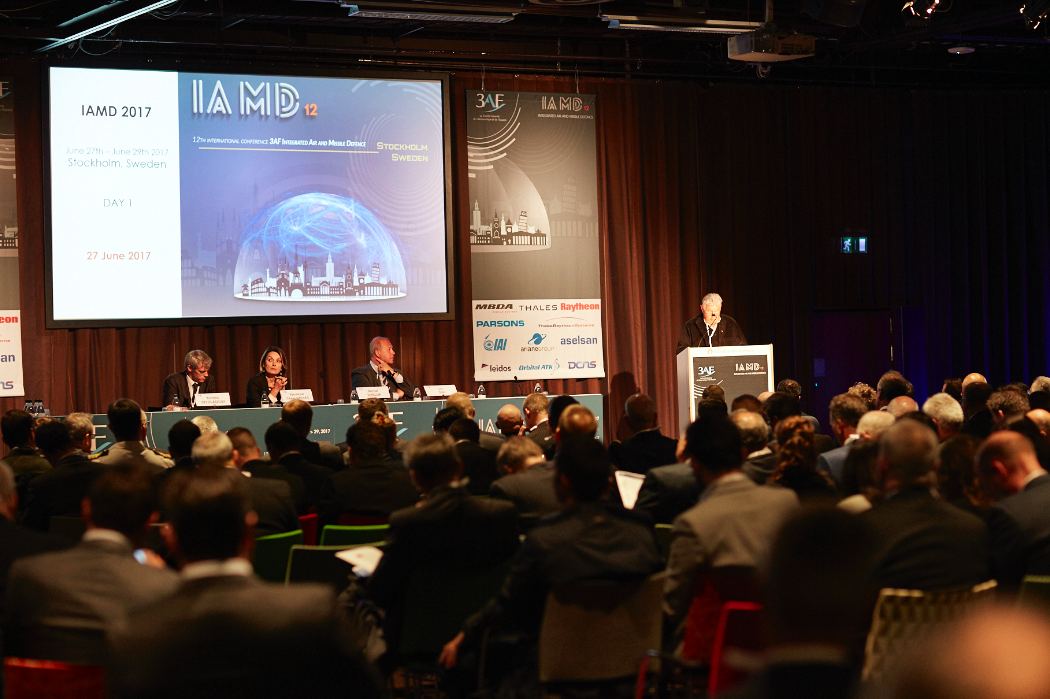 The Integrated Air and Missile Defence Conference, organized by the Association Aéronautique et Astronautique de France is the international forum to share and discuss air & missile defence challenges around the globe, reinforce ties and explore new ideas to promote air & missile defence advances.
The 14th 3AF Integrated Air and Missile Defence conference will take place in Nice (France) from 07 to 09 December 2021. We invite the air and missile defense community to share and discuss air and missile defense challenges around the globe, reinforce ties and explore new ideas to promote air and missile defense solutions. A mix of technical and non-technical, contributed and invited papers, and status of the many existing IAMD programs will be presented, including VIPs' talks and specific plenary sessions.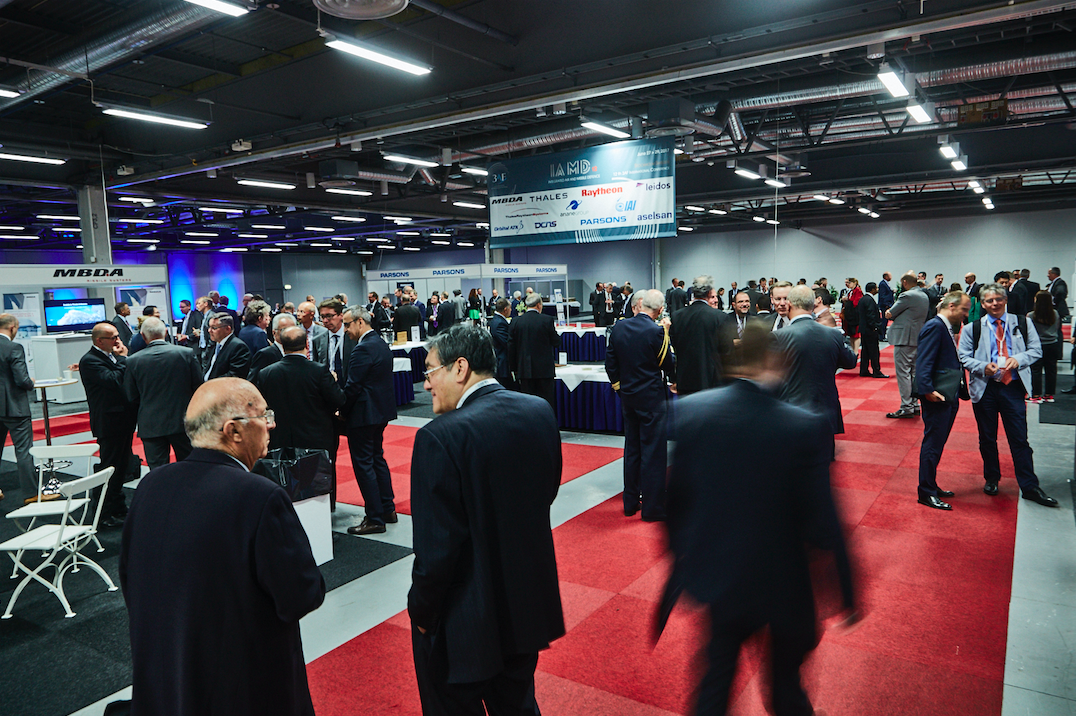 Who is attending?
Each edition, over 250 participants gather for 3 days of discussions and networking.
This highly secured event hosts Defense Agency officials from around the world, as well as large corporations, SME and start-up representatives working in the sector of Missile and Defence.
Our sponsors and partners host an exhibition promoting their know-how and latest innovations.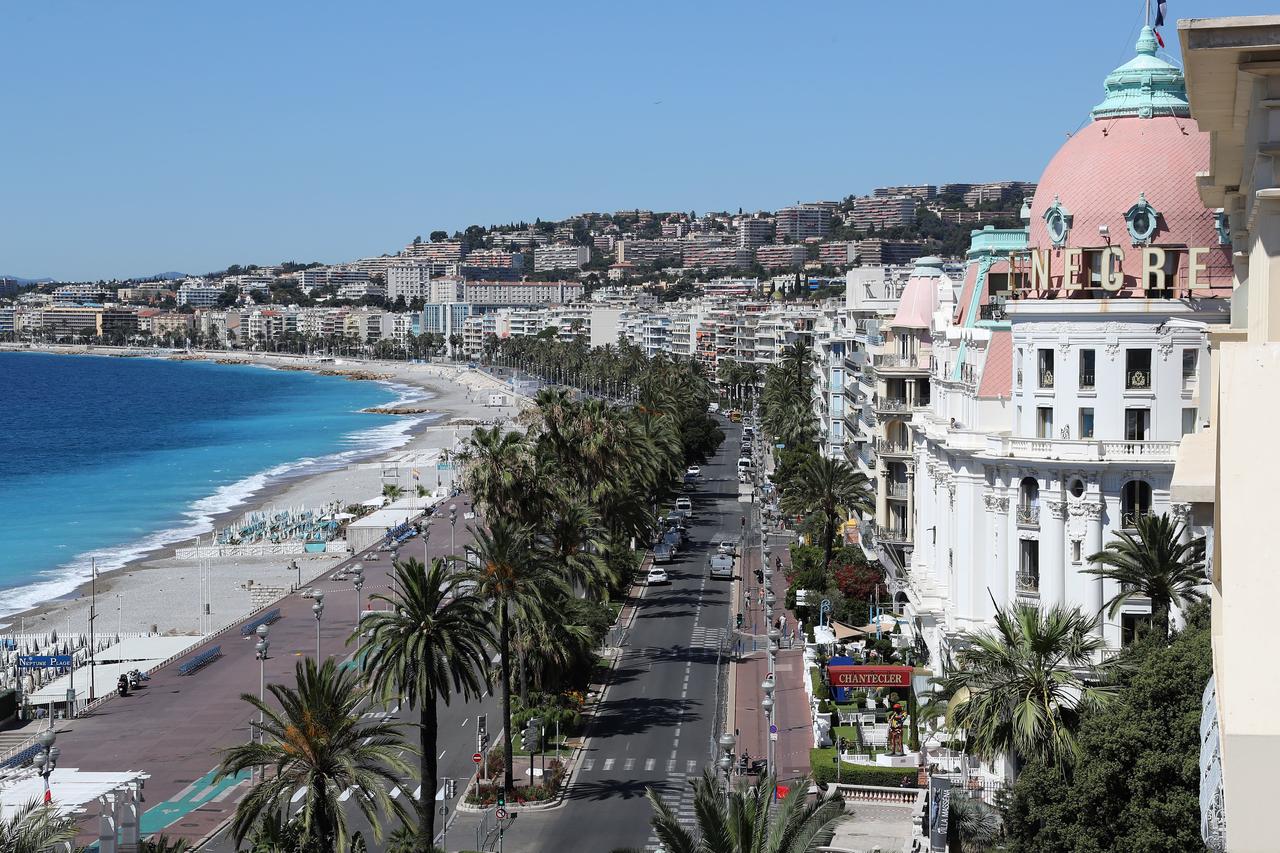 What's new?
After Stockholm in 2017 and Rome in 2019, the next edition of IAMD will be held in Nice, France. France's fifth largest city, Nice acts as a magnet attracting people from all over the world, for a multitude of reasons. Not only renowned for its grace with the famous "Promenade des Anglais", Nice has become a hub for research in industry, science and advanced technology. The IAMD 2021 Gala dinner will take place in the world reknown "Palais Negresco", Art Deco 5* hotel across from the beach. A wonderful setting to network and mingle!